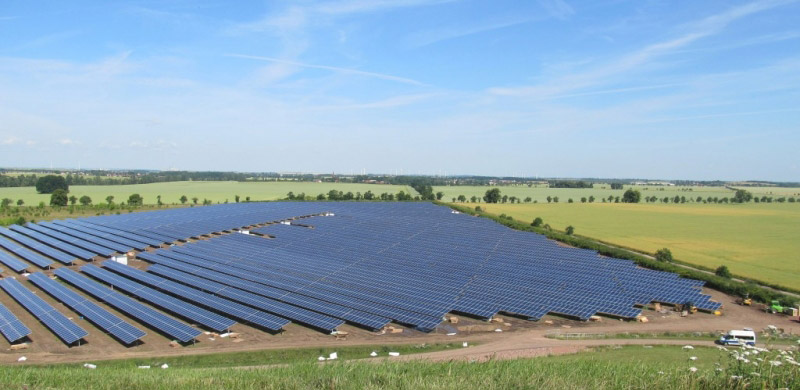 TRANSVENTA SOLAR UAB specializes in solar power plant installation, their projects management and implementation processes. We encourage our partners and clients to use the renewable energy sources in Lithuania and abroad. Our experts could offer you a complete package of services: installation of the different size and power solar power plants (at your home, farm or office), full range of consultment, provides the materials for power plants installation, gives the guarrantees for their work and provides the post warrant services. Our main advantages comparing to competitors are both our trustworthy, strong partners and tremendious experience in solar power plants installations achieved by working here in Lithuania and also in Germany. We are proud of being able to guarantee the high quality of works for the reasonable price!.
Experience
Our long lasting experience will ensure you a quality-based installation, preparation of needed documents and maintenance
Professionalism
Our professional specialist will provide you with the appropriate solar modules, inverters and other gear that is neeed for your solar plant installation
Vision
Our company believes that Solar Power is a path to a brighter and better future
Mažeikiai, Lietuva
Utena, Lietuva
Panevėžys, Lietuva
Речица, Baltarusija
Miunster, Vokietija
Lengerich, Vokietija
Lehrte, Vokietija
Dinslaken, Vokietija
Magdeburg, Vokietija
Gampelen, Šveicarija
Laufen, Šveicarija
Delemont, Šveicarija
Buknaičių kaimas, Mažeikių raj.
Oranų kaimas, Vilkaviškio raj.
Daubiškių kaimas, Akmenės raj.
Dovilai, Klaipėdos apskritis
Kyšių kaimas, Akmenės raj.
Griežės kaimas, Telšių apskritis
Klaipėda Jakai ir Budrikiai (netoli Jaku žiedo)
Akmenės raj., Kairiškių kaimas
Leipheim, Vokietija
Eisleben, Vokietija
Klaipėda, Lietuva
Schwarzwald, Vokietija
Hannover, Vokietija
Dessau, Vokietija
Kothen, Vokietija

Our main partner is german company POWER-MONTAGE GMBH & CO.KG. Since 2007 this company specializes in selling and installing solar power plants in whole Europe.
We believe that our partner main advantage is his long lasting experience in this relatively new business sector, which most of the lithuanian companies are lacking at the moment. Moreover, company engineers participate in whole process during power plant installation, provides proffesional advices which suits clients the best in planning, right materials choosing and their montaging stages.
.
REC is the biggest European solar modules producer for solar power plant in Europe. REC produces polysilicon, wafers, cells and modules for the solar industry, and silicon materials for the PV segments. While being engaged in the whole production line REC conrols quality of modules, their efficency and reliability, therefore could proudly offer 25 years products warranty